Magdalene Home exists solely through the monetary and in-kind donations from generous individuals and private foundations, as well as groups and businesses such as Rotary, Kiwanis, Soroptimists, Catholic Daughters of the Americas, Knights of Columbus, Rogue Valley Friendship Club, West Coast Appliance, Pacific Electric, Rogue Plumbing, and other generous organizations. We thank you ALL for the important role you play in keeping our young mothers and babies safe and helping them prepare for a wholesome life!
Magdalene Home welcomes aspiring Eagle Scouts and high school and college students to bring their ideas and their services to help both us and them achieve their aspirations and goals.
We are especially grateful to the many church groups that provide grounds maintenance, cleanup, event support, and myriad services that keep our home clean and operating smoothly.
Please note that we neither seek nor accept any government funding. It's all YOU!! Thank you!
We are also grateful to the following businesses for their generous donations of furniture, appliances, window coverings, and carpeting:
West Coast Appliance
Lippert's Carpet
Draperies & Things MiniBlinds & More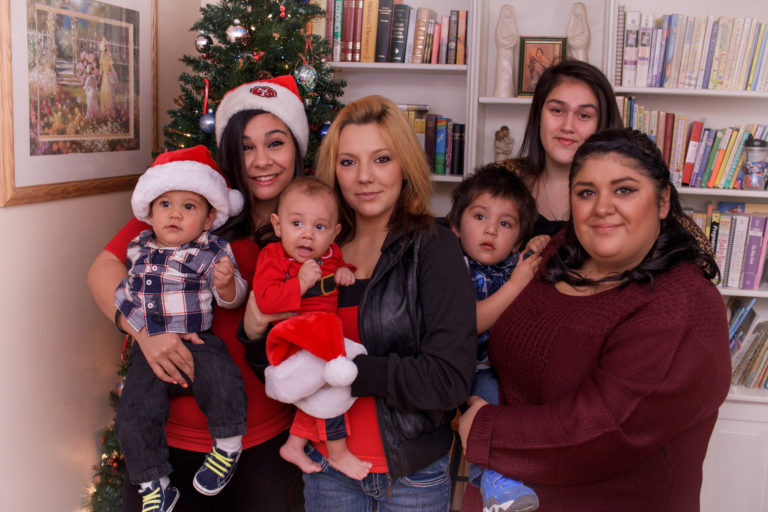 Community Grants
We also are proud to be supported by grants from the following foundations:
Cow Creek Umpqua Indian Foundation
Oregon Community Foundation–Reed & Carolee Walker Fund
West Family Foundation
Robert & Frances Chaney Foundation
Carpenter Foundation
Catholic Charities
Anna May Family Foundation
Storms Family Foundation
OCF Community 101 student teams and donors